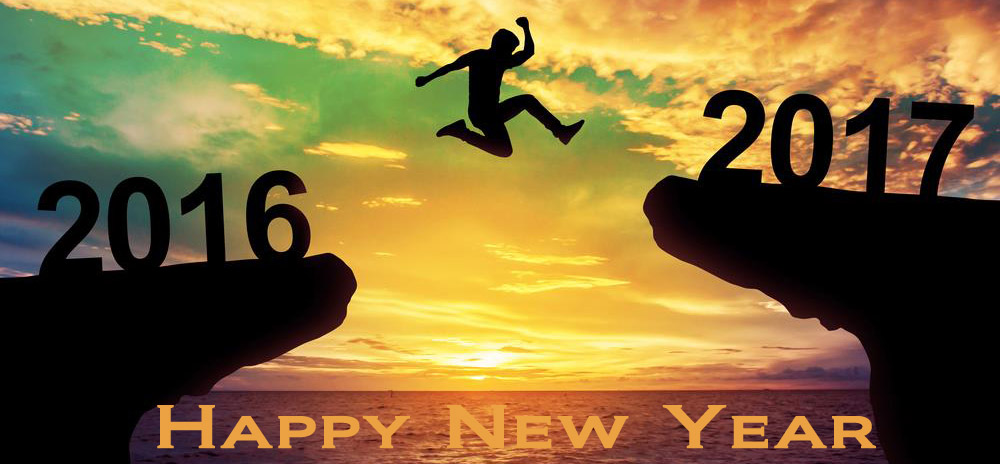 2300 paintings have been sold from this website with 100% positive feedback.
---
---
---
Newest Artworks
You have an extraordinary idea?
Describe me your idea – style, subject and size of the painting you are looking for. It could be abstract painting, cityscape, landscape, figure or anything you can imagine. Show me paintings, photos or any images which are close to that what you have in mind.
 I'm going to create  digital sketches  and after your comments and requirements will  fulfill it in paint on canvas.
Sounds good?    Go ahead, drop me a line:   milen@milen.com
---

---
Last Testimonials:
Hello Milen.
I received the Break Point painting and am absolutely thrilled with it!  Thank you again I will certainly be purchasing more pieces from you.
Thank you again I love the painting!

Jay
---
Hey I just want to say I love the paintings.   I'm interested in a print of the "Wet Square", however I need something in a bigger size.
Thanks for your time, and again, truly gorgeous painting
Greg Smith
---
Hi Milen
The painting has arrived!!! And it is absolutely fantastic so incredible!
Thank you so so so so so so much again – you are very talented and I am so happy to have it for my home.
Much love
Kind regards
Isma Summer iqbal
---
Hi Milen –
Just home and your beautiful artwork is here! LOVE love love 🙂
It is a Housewarming, well apt warming gift for my son. If he loves as much, we'll be back to discuss about a commission piece!
Thanks very much!
Best Cindy
---
Hi Milen,
I just wanted to let you know that I received the painting and both my husband and I simply love it. You are an exceptionally talented artist and we especially loved the colors that you used. You capture the ocean! We will definitely be purchasing more art from you in the future. Please add me to your email list for any updates.
Have wonderful holiday season!
Kind regards,
Mary
---
Hi Milen
I received the painting earlier this week and just managed to take a look at it yesterday.
Its fantastic. You are correct, getting this picture a larger size is more impressive. I have not had the opportunity to hang it on my wall and will need to get a few things first but the painting itself is beautiful. You are an amazing artist and I can't wait to have this painting up on my wall. I'll keep my eye on your web site as well to see what else interests me the most (to be honest, a lot of your paintings are great but I don't nearly have enough wall space to get all I want).
Thank you again very much for the painting.
Kevin
---
Hello Millen,
Thank you very much!
Always a pleasure to deal with you and always glad to have your paintings in my house.
I look forward for more art.
Regards ,
Stefan
---
WOW!!!  Painting arrived.  So amazing and beautiful.  Will be the focal point of the house.  Thank you so much.  It is truly fantastic!!
Best…Wendy
---
Hi Milen,
Received the abstract and looks great. I have one more spot for one. Are you going to be doing anymore vertical? I do like Late date!
Sheri
---
Painting looks awesome! I love it at the 1st sight!
Thank you!
Andrew
---
Good morning,
I just received your painting "October Sunday" and I love love love it! I cannot put my eyes somewhere else. Thank you for being so talented and inspired.
Julie
---
Hi Mlen
I recieved the painting today… I love it..
You are so talented!
Thank you
Meital…
---
Dear Milen,
Thanks so much for the beautiful painting! We absolutely love it!
This is the first painting that my husband and I have purchased and we selected your painting as our 5 year anniversay present to one another.
Best,
Shirley
---
Hi Milen,
We received your painting today.  It is stunning!  I LOVE it!
Attached please find pictures of the completed room.  We LOVE your artwork! It defines the room. 🙂
Thanks again.
Best wishes,
Denisa
---
Hello,
Just wanted to let you know that I received the Autumn Shadows painting today.  It is truly beautiful!
Thank you!
Nicole
---
Oh my god i LOVE it!!  And you're right…it looks even better than i remember!!!  haha!
Thanks again SO much!!!  I'm really excited about it 🙂
Kate
---
I've just discovered your paintings and have bought my first Milen. It will certainly not be the last one.
I am looking forward to staying in touch with your art.
Best,Roxana
---
Milen,
I just wanted to let you know that I received my painting today and I LOVE it:)
Thanks again!
Kassandra
Hello Milen,  think your website is wonderful!!  I can spend hours on it, just looking at all those fabulous paintings and wishing I was the one who bought them all, LOL!  I received my beautiful Waterfall print and it is stunning!  Immediately after opening the package, my first thought was "oh my God" they sent me the PAINTING, instead of the Print.  It is so beautiful I ordered another Print, an Abstract that I found quite stunning!  I'm afraid I may have to buy a larger home to accomodate all the wonderful Milen original paintings and prints,LOL!  Anyway…I would like to say that your paintings bring me great joy and I love having them in my home. I like to say they make my heart smile and as crazy as that sounds, everytime I pass one I get this lovely warm feeling in my chest and a smile on my face.  That is what "art" is all about, is it not…to bring you pleasure and mine do exactly that!!   Thank you so much…
LeeAnn  (Art Enthusiast)         More
Testimonials
….
---
---
---
What can Abstract Paintings do for You?
 ·       Boost your creativity:
Except for pleasing your senses and arousing your emotions, the abstract art you are striked by can get you in a creative mood. After visiting an  exhibition, having seen a whole floor of abstract paintings, you get home suddenly willing to make changes in your life.
·       Let the sunshine in:
Your soul demands Art. While gazing at Tuthankhamun's golden mask – you are in indescribable ecstasy. Suddenly you feel that's the best view in the world. But many pictures, statues and artworks, in general, can argue for the best view. Some windows as well 🙂
·       Empower your delicacy:
An  Art lover is very different than the person who hasn't been in touch with Art. They are emotional, delicate and aristocratic. Richer in experience, culture and taste, they more easily give birth to a meaningful idea. They have the ability to make something different and challenging. B
eing in
close contact
with Art means being the best version of You.
These are the reasons why I create Abstract Paintings. Here creativity meets appreciation.
It is a natural phenomenon among sensitive souls.
If you are still reading, that means you are a unique artwork of the constructive universe.
Your life is a true masterpiece, in which no moment ever repeats another, every moment is original. You naturally long to express yourself, you are creative and you delight in Art. Challenge your senses with the art you can explore on this website. I submit for sale and approval original paintings to the connoisseurs and lovers of Art.
Humans delight in beauty, always, without exceptions. Art does not only please the eye – the sovereign of senses – it also presents and illustrates myths, legends, and stories. Leonardo Da Vinci thought that the artist is so elevated that he should be considered equal of the aristocrat, or the scholar, or the poet.
The Art paintings You find appealing is a spring of powerful emotions:
· Love: The joy, mystery and love of Mona Lisa, also called La Gioconda – The Merry Woman. That eternal Da Vinci smile…
· Hate: The sadness, drama, anger and pain of Guernica…that rebellious painting of the terror of war by Pablo Picasso…
· Madness: The wonder of the Yellow Room by Van Gogh…
But Art is not confined to inspiring masterpieces. No one knows who the next great artist will be. May be one day it could be You? Yes Art is for You! It is not just for Art lovers but for all people to react to. It is said, that success or failure is unimportant in creativity, what is important is the efforts the artist makes. Sensitive people have deep respect for creators. Painting, drawing, mosaics, collages, prints, photography, sculpture, video, painting and Art in general connects people. The necessity of Art sometimes resembles the necessity of food. The abstract paintings crave for can satisfy your aesthetic longings.
---
---
Subscribe to my Newsletter
Enter your  email to receive my art news and promotions.
My newsletters are sent once every 2 months.